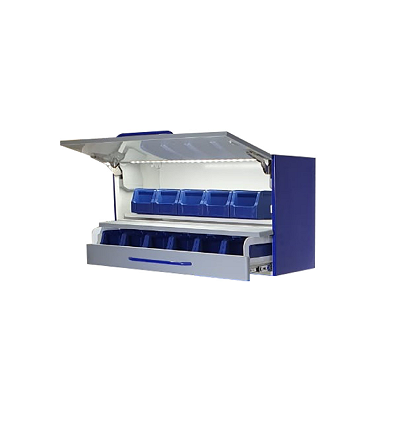 Suspension module for storing tools and materials, with backlight, a drawer shelf with boxes and an additional drawer witj boxes.
The presence of trays allows you to rationally organize the space and arrangement of tools; All this leads to perfect organization and maximum hygiene.
This module will make the work of an assistant and a doctor harmonious and quick!